No Artificial Colors
Zeigler pelleted diets contain no artificial colors that are often added for consumer appeal. What you receive is a nutritionally-balanced diet that's been carefully researched by Nutritionists and tested worldwide to meet the requirements of pet animals.

Highly Digestible Proteins
Birds cannot digest many forms of proteins. Our diets are formulated with ingredients containing highly digestible proteins which help birds achieve a uniform amino acid balance for proper nutrition.

Stable Vitamin C
Vitamin C is a very important part of the diet, but unfortunately, it is not very shelf stable and usually breaks down before being consumed. Along with university researchers, we have helped develop a stable form of Vitamin C, called Stay-C, that is formulated into all of our pet diets.

Private Labeling
Our program is quite flexible, enabling us to manufacture and/or package products under other brand names. You can develop your very own product line while we handle the nutritional details inside the package!

Used by Zoos & Veterinarians Worldwide
Zeigler pet diets have been used by over seventy zoos across the US, as well in Europe, Central America, and the Philippines! Since 1970, veterinarians have praised the Zeigler pet line for aiding in the growth and development of healthy animals.

Complete Tropical Fish Program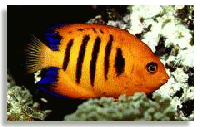 We offer a complete line tropical and ornamental fish diets. All these products are formulated as completely-balanced and highly-palatable diets incorporating color-enhancers and proteinated trace minerals for stability.

Nitrogen-Preserved Packaging
Most of our pet diets come packaged in nitrogen-preserved containers to help prolong shelf-life. This process removes oxygen and keeps the package air-tight to help prevent rancidity and infestation.